We are looking forward to a prosperous cooperation with you
We offer the following services:
You are missing even the right hostesses to represent your brand or product at the exhibiton? Then you will certainly find the exactly right hostesses with us.
---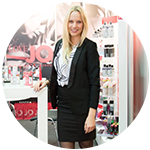 Classical Hostesses
Our charismatic fair personnel supports you at your booth and completes your team in a perfect way.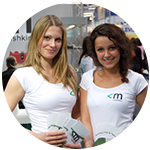 Promotion Hostesses
Extroverted promotion hostesses support you attracting attention of the fair visitors.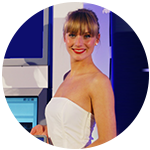 Model Hostesses
Attractive model hostesses will attract the attention of your customers and remain in the heads.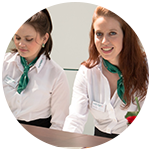 Reception/Info Hostess
The first impression is important. Our experienced Info hostesses will care for this first impression and look after your customers.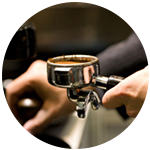 Service Personnel/Kitchen Aids
Our service staff will look after your customers in a reliable and charming way.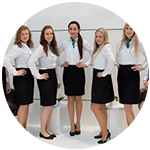 Exhibition Staff
Our professional fair staff will work for you and support you as much as possible to care for your customers.
A variety of qualifications of our Exhibition Hostesses
The choice is yours - the Exhibition Hostesses, you can choose according to individual wishes and sympathy.
How does the booking work?
1
Send a Request
Just let us know the date of your event and your wishes and expectations and send your request for our non-binding offer and the appropriate sedcards by our registration forms directly to us - by e-mail or phone call.
2
Choose the Exhibition Hostesses
The choice is yours - the hosts and hostesses can be selected by sympathy or individual expectations by having a look on their sedcards. In our sedcards you can see their pictures and read about their individual experiences and language skills.
3
Booking
Tell us about your choice. In the following step we will book the hosts or hostesses in a binding way and we take care for everything else.
Your contact person for Exhibition Hostesses
Annalena Bohnsack
If you have any questions about the booking of the Exhibition Hostesses or any special requirements, please feel free to contact me.
You can call me
+49 511 390 80 592
or write me an e-mail
Some of our hostesses
Please click to enlarge the pictures
18.000 Exhibition Hostesses Nationwide in Germany
Satisfied Clients
Some of our projects, clients and advertised brands:






















100% Satification Guarantie
with our Agency Services:

Hello, everything went fine and we were very happy with Korinna!!! My colleagues also praised her work!!! She was always friendly, helpful and prepared!!!.

On the whole we were satisfied with the performance of Bernadette. She was always reliable, in time and friendly and did her job according to our instructions Very satisfied we are with the cooperation with you and clever events in general. Your fastly given feedbacks, the sent sedcards and the contact in general is quite great. We are looking forward to our cooperation concerning the fairs Anuga und Compamed

Hello, everything worked fine. On the whole we were really satisfied with all our hostesses. Especially Andrea, Franziska and Veysel did a perfect job!!

Hello, everything went very well and we were completely satisfied. Thanks for asking.
Contact Us.
We'd love to hear from you.
We expect your inquiry with great pleasure and like to create an individual, non-binding offer for you (including sedcards of available hostesses).